Day 13 of the stupid coronavirus shutdown
A. Challenges
Squats = 350
Push ups = 75
Double unders = 30
10 k kbs
5 rounds
10 swings
1 hands stand push up
15 swings
2 hspu
25 swings
3 hspu
50 swings
4 hspu
B. "MA3 OSCAR TEMORES"
8 Rounds for Time
11 Hand Rele
ase Push-Ups
30 Walking Lunges
19 Sit-Ups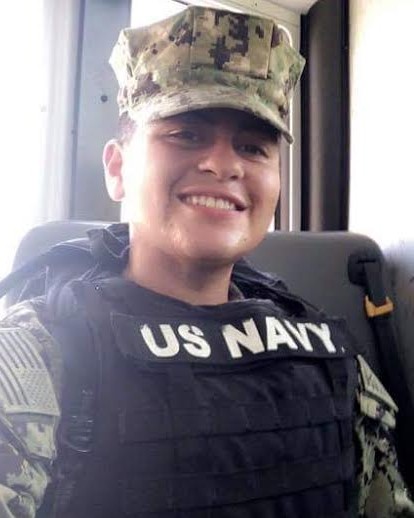 Background: This hero workout is dedicated to Master-at-Arms 3rd Class Oscar Temores, U.S. Navy, who was killed when his patrol car was struck by a vehicle that forcibly sped through the security checkpoint at the main gate of Joint Expeditionary Base Little Creek-Fort Story, Virginia Beach, VA, on November 30, 2019.
The vehicle entered Fort Story at Gate 8 on Atlantic Avenue by driving the wrong way in the outbound lanes at a high rate of speed at 7:35 pm. Personnel at the gate immediately requested assistance and MA3 Temores began to respond to the scene. The civilian driver of the vehicle intentionally struck MA3 Temores' patrol car head-on.
MA3 Temores had served with the U.S. Navy Security Forces for only 10 months. He is survived by his wife and 2-year-old son.
This workout was submitted to us by its designer, MA2 Joshua Putman, who was MA3 Temores' direct supervisor.
In an email with WODwell, MA2 Putman told us that "The 8 stands for the ECP [Entry Control Point] number that the suspect came in through. The reps is the date the incident took place and his End of Watch as we call it, which is November 30th 2019."